Online Gambling platforms are one of the most appealing targets for hackers, for the simple reason that they mostly have funds in there.
If you've been subject to one such attempt, or suspect you may be in future or just wish to change your Casino password, here are  the steps.
Login to your Casino account, and search for an option similar to Account / Security / Password / 2-FA (it'll differ for each Casino).
Or you can just click on your "username" to reach the account section as well.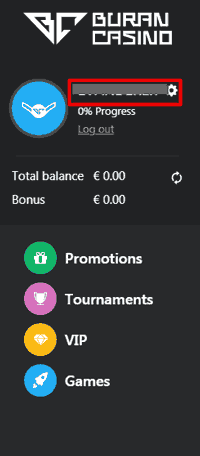 Some Casinos, such as mBitCasino and MonteCryptos have the "Security" option on their Deposit pages.


While BuranCasino lets a user click on their username to reach the account page. Either way, there should be the Password/Security section which would let you change the credentials.