This Bitstarz review will discuss all the primary features and aspects that the Bitcoin Casino boasts of. Or in other words, the factors that we as players seek in a Bitcoin Casino.
Bitstarz isn't a new name in the game. It already has amassed massive reputation and creditability to its name. Here's a list of everything we'll be talking about today:
Registration Process
KYC-requirements.
User-Interface
Bonuses
Deposit/Withdrawal methods
Deposit/withdrawal fee, minimum & maximum limits.
Provability and Licensing
Security features
Games
Restricted counties
Bitstarz at a glance
Here's a list of all the primary features and aspects on the Casino: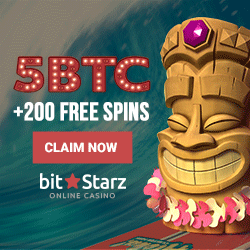 Website: https://www.bitstarz.com/
Registration:

Required

KYC:

Optional for Crypto, mandatory for Fiats.

Accepts fiats:

Yes

Accepts Cryptocurrencies:

Yes

Licensed:

Yes.

Provably fair:

Yes

Registration Process
Alike all other Bitcoin Casinos (with a few exceptions), registrations are mandatory on Bitstarz. The registration consists of 3 steps. The first step comprises of filling up this form: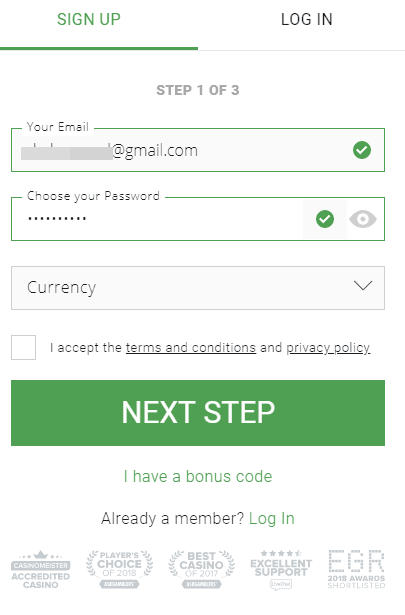 The next step would ask you to select one of the two available bonuses. Go with the first if you play with small amounts. The second bonus is much more rewarding but also has higher requirements (details in the "Bonuses" section).
Anyway, the third step would require you to set an username. It can be anything random.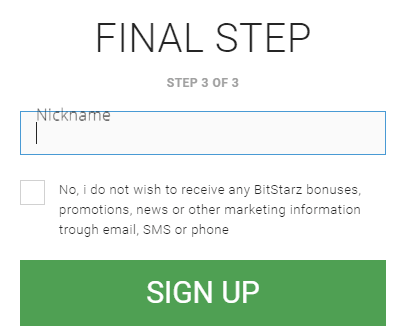 So far, the Casino doesn't ask for any personally-identifiable details. No E-mail verification is required initially either. However note that the E-mail must be valid, IDs which do not exist are detected and no accepted.
KYC Requirements
Bitstarz has a strict KYC-policy, especially when it comes to Fiat. Fiats can't be deposited without first completing profile information. This information comprises of your name, Date of birth, address and other personally-identifiable data.
Moreover, even though fiats and Cryptocurrencies can be deposited without submitting any documents, you can't withdraw fiat funds without KYC verification.
KYC is mandatory when withdrawing funds. Documents are requested upon the first Fiat withdrawal request. As for Cryptocurrency withdrawals, it's possible to withdraw funds without KYC-verification. However, they may be demanded at any time at the crypto Casino's discretion.

User-Interface
After signing up, this is what the screen should look like: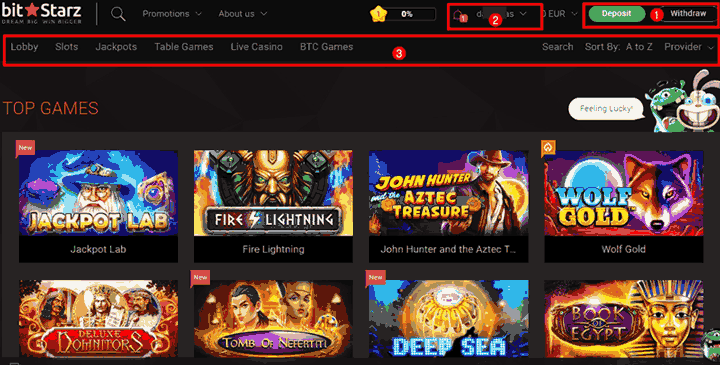 So the top-bar can be used to "Deposit" or "Withdraw" funds.
You can also hover over your username to get links to Transactions, Account, Bets, Bonuses etc.
You can also click on a specific game-type to find games in that specific category. The search option can be used as well, or you can filter games based on their Providers if you've got previous experience.
What's unique and special is, the casino supports minimized-gameplay! In other words, when you're playing a game and move away from your screen you can continue playing! The game interface just minimizes and shifts to a corner on the screen.
All in all, it's pretty basic, easy to understand and newbie friendly.
Bonuses
Any Casino without competitive bonuses doesn't generally appeal to us. Simply because, "who doesn't like free money?"
In addition to a number of smaller and/or game-specific bonuses, the major bonuses on Bitstarz are:
First deposit bonus.
Second deposit bonus.
Third deposit bonus.
Fourth deposit bonus
And a No deposit bonus (country-specific).
Now comparatively, even the best Bitcoin Casinos stop after the third deposit bonus. Hence, Bitstarz deserves praise for going all the way up to the fourth!
First Deposit Bonus: As shown earlier in this Bitstarz review, users get to select either the 1 BTC + 180 free spins bonus, or the 2 BTC + "VIP Club invite" bonus during registration as their first deposit bonus. Note that only one of these can be opted for.
Difference between the two first deposit bonuses
The 1 BTC + 180 free spins bonus can be availed with a deposit as low as 0.50mBTC. The second option, which is capped at 2BTC however requires a minimum deposit of 250 mBTC.
Again, the 1BTC+ 180 free spins bonus is matched 100% with a user's deposit. So whatever you deposit doubles up to a maximum of 1BTC.
The 2BTC bonus is matched 50% only. But, it can be maxed up to 2BTC compared to the 1BTC cap of the first bonus.
The 1BTC + 180 free spins bonus also offers 180 free spins. These are credited 20 each, for 9 days consecutively. The 2BTC option on the other hand is limited at 100 free spins but these are credited instantly.

There is a maximum-bet limit of 1mBTC if you opted for the 1BTC + 180 free spins bonus. However, no such limits exist with the 2BTC bonus.
The wagering requirements however are the same for both the bonuses, i.e. 40x.
All 4 consecutive deposits offer bonuses
In addition to the first deposit, the next 3 deposits offer bonuses as well.
Second deposit bonus: An extra 50% of the user's deposits is added to their accounts. The maximum cap too is a generous 1BTC, so adding 2BTC will actually get you 3BTC.
Third deposit bonus: The percentage remains the same, i.e. a 50% extra on the deposit. But you can avail it up to a maximum of 2BTC.
Fourth deposit bonus: This despite being last, is no less generous. The deposit is doubled (100%) up to a maximum of 1BTC. So it's technically a "deposit X get X free" scheme.
Monday Reload Bonus and Wednesday Free Spins
Every Monday, users are offered a 0.25BTC bonus on the day's first deposit. And every Wednesday, depositing various amounts results in a corresponding number of free spins.
For e.g. depositing 0.003BTC on a Wednesday will get you 20 free spins, similarly 0.0075 BTC and 0.014BTC offer 80 and 200 free spins respectively.
Note that these bonuses aren't permanent. The casino keeps adding and/or changing these bonuses regularly.
*There also is a "No deposit bonus" which offers 20 free spins for registering on the platform. It doesn't require any deposits. It's only available in selected countries.
Deposit/Withdrawal methods
You can deposit via all the modes which are available in your "Profile" section. You can add currencies by going to Profile> Balance > Add currency.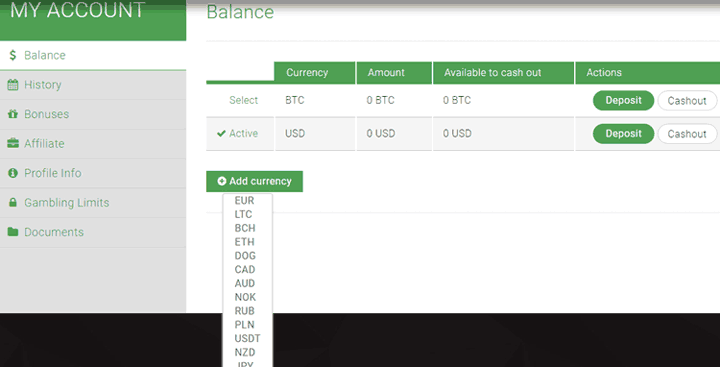 Note that not all deposit modes are available for everyone. The available options differ based on a user's country of residence.
Anyway, the official deposit modes include both Cryptocurrencies and fiats. The modes include Cards (Visa/ Mastercard/ Maestro), Bank transfers, Skrill, Neteller, Paysafecard, ComePay and many others. This makes it possible even for first-timers to play on Bitstarz even if they have never owned Cryptocurrencies previously.
Accepted Cryptocurrencies include Bitcoin, Litecoin, Ethereum, Doge, Bitcoin Cash etc.
The withdrawal modes are the same as the deposit modes.
Deposit/withdrawal fee, minimum & maximum limits
Every deposit and withdrawal has its own limits and fees. Depositing fiat is free via all modes, except the following:
Cards* – 2.5%
E-Wallets – 2.5%
PaySafe – 2.5%
ComePay – 5%
*Interac credit card deposits are free.
Withdrawals are free for all fiat and Cryptocurrencies except ComePay which charges a 0.2% fee on withdrawals.
Minimum deposit via fiat modes must be equal to €20.00, and it can't exceed €4,000.00/transaction for any fiat deposit mode.
Cryptocurrency minimum deposit requirements vary for each Cryptocurrency. They're shown at the time of deposit on the deposit-box, along with the minimum number of required confirmations.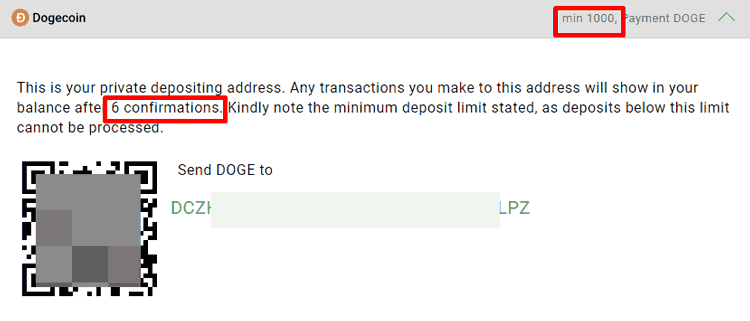 Minimum withdrawals via fiat modes must be a minimum of €20.00. The maximum limits are as follows:
Skrill / Neteller: €8000.00
iDebit/ Instadebit : €40000.00
Other modes: €4000.00
Cryptocurrencies have different maximum limits for each coin. 10 BTC is the maximum Bitcoin which can be withdrawn at once.
Provability and Licensing
This I believe is the most important aspect on this entire Bitstarz review. I'd never go with a casino which wasn't licensed. The provability too is an equally important aspect.
Bitstarz is a Provably fair casino. Not all games can be Provably verified (doesn't mean they're not fair), however the ones from BGaming do offer the verification.
It's a licensed Casino and publishes its license-information at the footer of the page.

However, the license-seal can always be clicked to obtain a live, real-time verification status of the license as well.
Security features
While we prefer a Bitcoin casino with cold-storage, Bitstarz seems pretty private about its security details. We couldn't get a clear answer regarding the availability  (or the lack thereof) of a cold-storage for user-funds.
Apart from that, 2-FA via Google Authenticator is available. However note that it's only offered after the registered E-mail IDs have been verified.
Sure we'd have loved a couple more security features, but unfortunately there aren't any for us to include in this Bitstarz review.
Games
We confirmed, the Casino has over 2500 games. Some of these are country-specific and not available in all the countries.
Live Casino too is available which allows us to play in real casinos, without having to leave our homes! These games are broadcasted live to our screens and offer a pretty neat betting interface as well. A real human dealer in a real casino deals these games.
Restricted countries
Bitstarz is not available in the following countries:
Us
Spain
France
UK
Dutch West Indies
Curacao
Slovakia
The Netherlands
Pros and Cons
Let's sum this Bitstarz review up?
Pros:
Extensive game-availability.
Liberal KYC policy for Cryptocurrencies.
Extensive deposit/withdrawal methods.
Cons:
Has "downtimes" when no games are available.
Wrapping up – Bitstarz review
Let's take it all chronologically? The signup is fast and privacy-respecting. Bonuses are more than generous. Deposit/withdrawal methods are some of the most accommodating ones in the industry.
The security features could be improved. The Casino however isn't to blame for the geographic restrictions, it's all political and legal policies. The minimum requirements make it a pocket-friendly option. You and I can play on the Casino without being millionaires.
Their support is impressive as well. There's a live-chat available 24X7 (it really is 24X7, we've verified).

So that's impressive, and I'm impressed. That shall be all folks. I'm in love with Bitstarz. Are you? Let us know in the comments on this Bitstarz review.