A Bitcoin Casino's license verifies that it's a Casino you can trust, and there's a legal entity behind it.
Also, most Licensed Bitcoin Casinos have a requirement of using trusted and fair game providers hence they just "can't" be not fair even if they do not have a "Fairness-indicating" on the website.
In this guide we'll walk you through the exact steps required to Verify an Online Cryptocurrency's license.
The easiest way to verify a Casino's license is to look at its footer, most casinos display their licensed right there.

If no such indication is available, I'd recommend contacting the Casino support and inquiring about the license.
If you do get to a site which displays the license information at the bottom, how do you know it's not just random text? That's pretty easy, simply click on the "Validator" icon right next to the license information.


(Note that this seal at times is also located at other locations or amongst other icons, for e.g. in the following example of BitStarz Casino the location slightly differs)

Anyway, clicking on the link should take you to a page which would validate the license, and provide more information if available.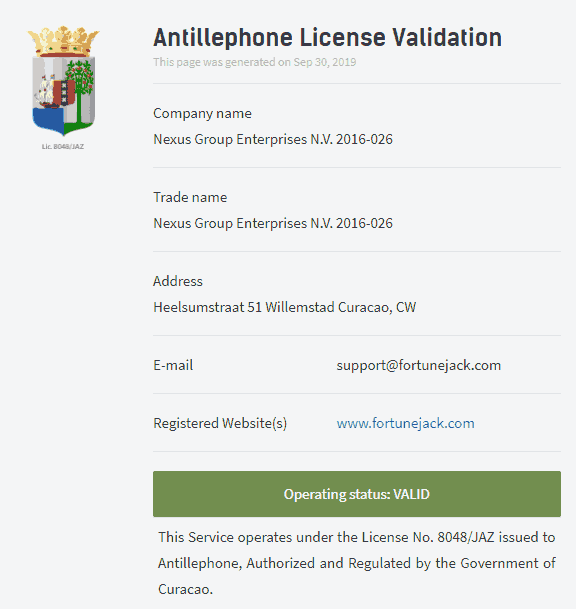 If the icon can't be clicked, or you get to an error-page like the following screenshot, the Casino has issues with its license.